Peace, Truth, Love - Spanish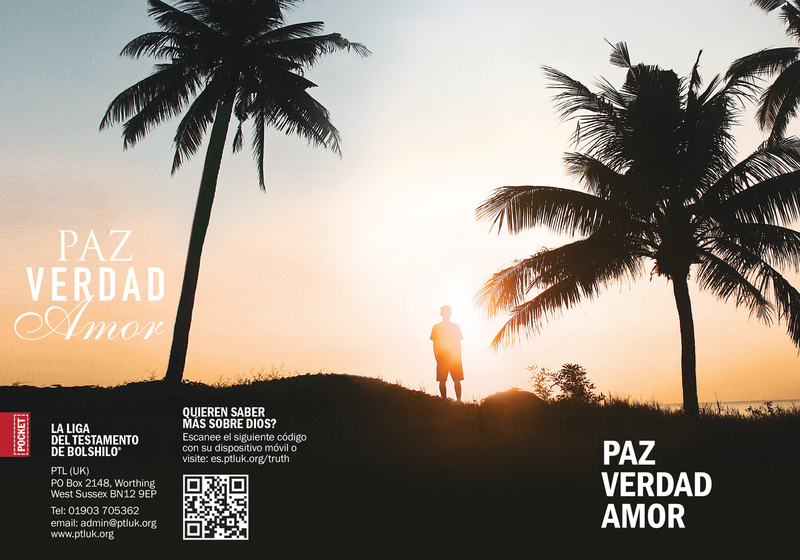 About this Gospel:
The Gospel of John entirely in Spanish. Features modern graphic design throughout with oversized chapter numbers to enhance readability.

Like all our Gospels, it contains a Plan of Salvation, and decision page. This Gospel uses the Nueva Version Internacional translation.
A QR code on the back can be scanned to learn more about God.