The Truth Will Set You Free (ESV Gospel of John)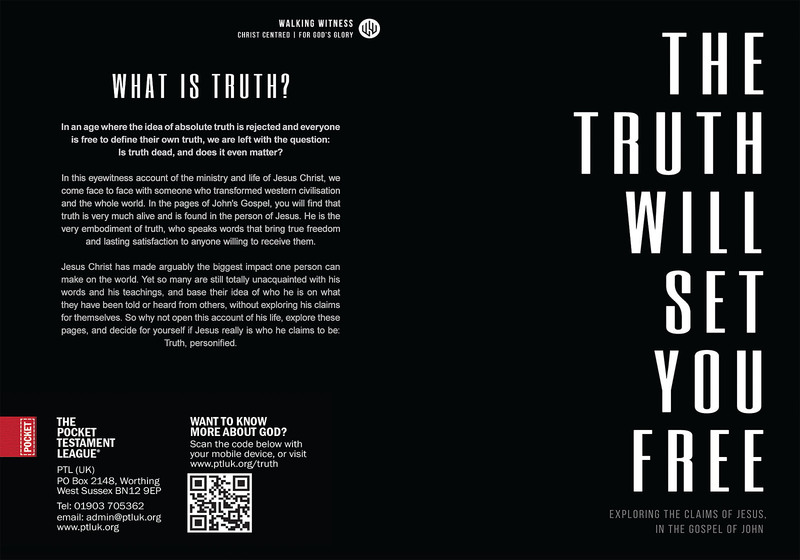 About this Gospel:
Jesus came to tell all people about the Truth of knowing Him will set YOU FREE and YOU will be FREE indeed.
Jesus Christ has made arguably the biggest impact one person can make on the world. Yet so many are totally unacquainted with his words and his teachings and base their ideas of who He is on what they have been told or heard from others, without exploring His claims for themselves. Read, Carry and Share this Gospel which tells us that Jesus is the Truth to set YOU FREE.


This ESV Gospel of John is produced in partnership with Walking Witness. The Gospels contain the plan of salvation and decision page.
Want to learn how your organization can order custom Gospel covers like this one? Contact us to learn more!