The Truth Will Set You Free (ESV Gospel of John)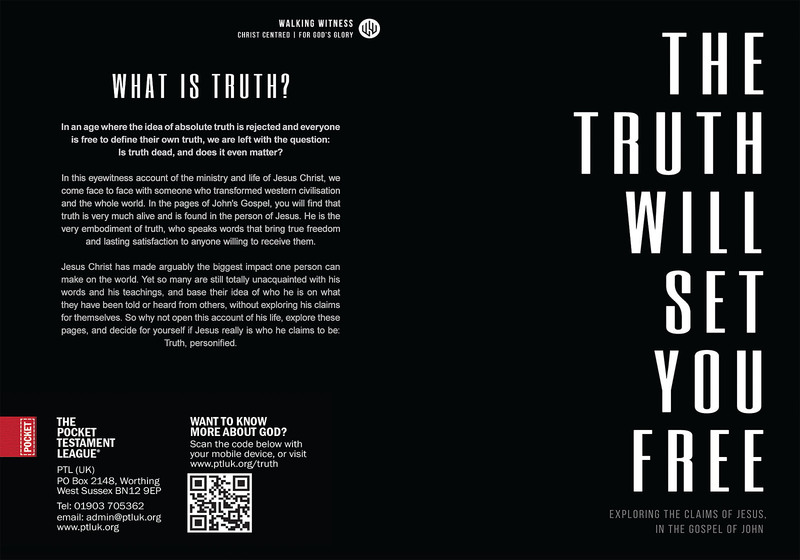 About this Gospel:
Jesus came to tell all people about the Truth of knowing Him will set you free and you will be free indeed.
This ESV Gospel of John is produced in partnership with Walking Witness. The Gospels contain the plan of salvation and decision page.
Want to learn how your organization can order custom Gospel covers like this one? Contact us to learn more!