Peace - NIV Gospel of John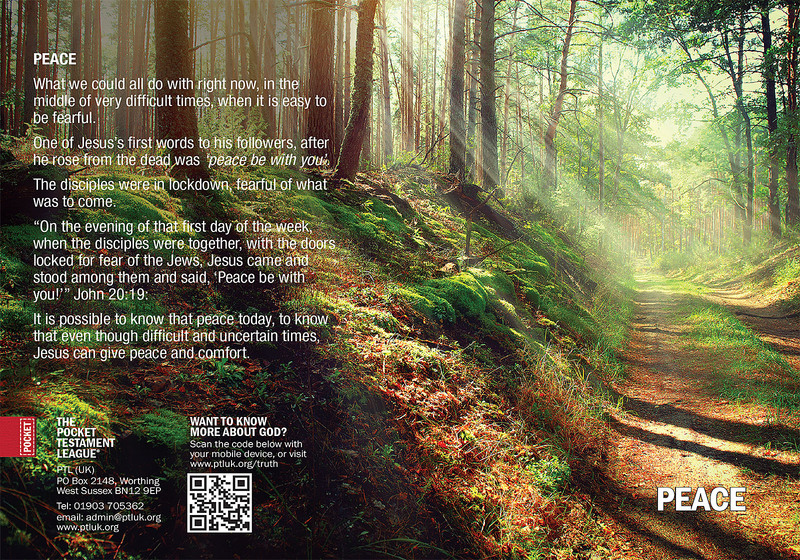 About this Gospel:
One of Jesus's first words to his followers, after he rose from the dead was 'peace be with you' The disciples were in lockdown, fearful of what was to come. It is possible to know that peace today and to know that even through difficult and uncertain times, Jesus can give you peace and comfort.
If life is a little difficult, Jesus is there for you and He can help to bring you peace.