Outreach UK (NLTGospel of John)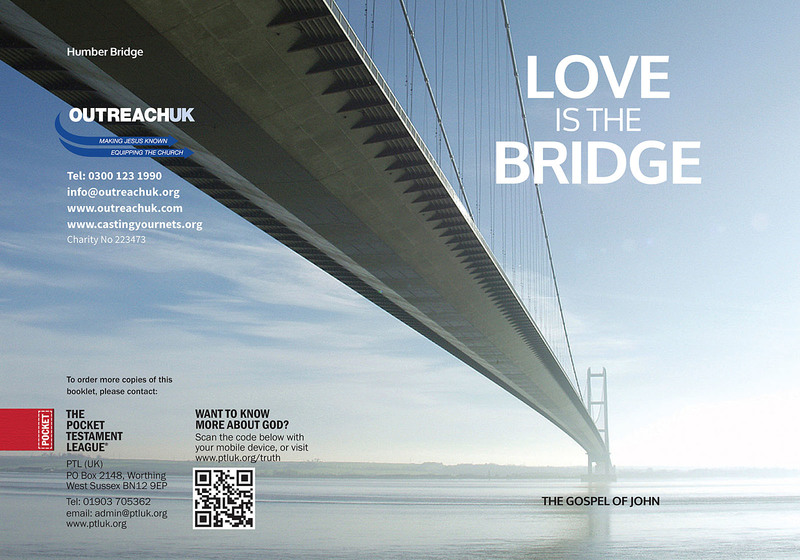 About this Gospel:
John's gospel provides deep insights into who Jesus was, and offers us a powerful challenge to follow him. This edition uses the latest (British version) text in the New Living Translation. Additional help pages at the back explain how Jesus, through his death on the cross, acts as a bridge between God and human beings.
This small (A6-sized), high-quality booklet fits easily into a pocket or bag and is ideal for helping to start one-to-one conversations.
Want to learn how your organization can order custom Gospel covers like this one? Contact us to learn more!