The Davey Falcus Story (NLT Gospel of John)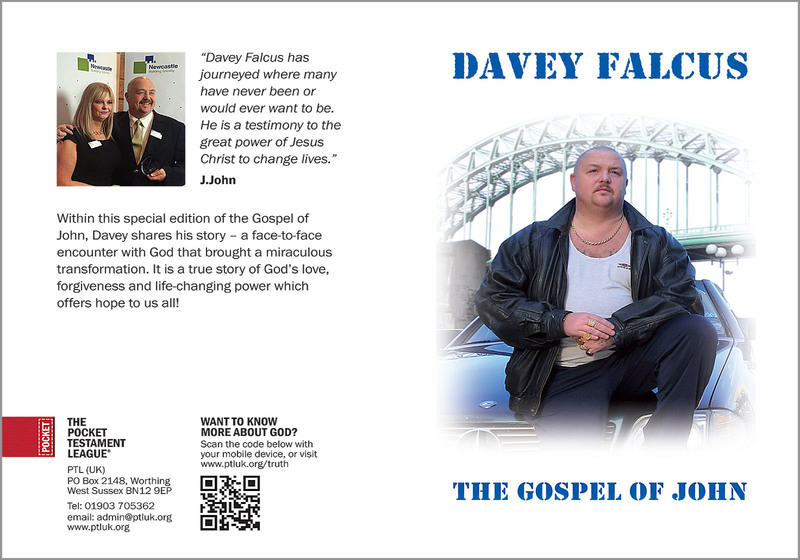 About this Gospel:
Within this special edition of the NLT Gospel of John, Davey Falcus shares his story - a face-to-face encounter with God that brought a miracle transformation. It is a true story of God's love, forgiveness and life-changing power which offers hope to us all.

"Davey Falcus has journeyed where many have never been or would ever want to be. He is a testimony to the great power of Jesus Christ to change lives" J.John.

You can read Davey's story in his book Gangland to God.