Navigation For Your Life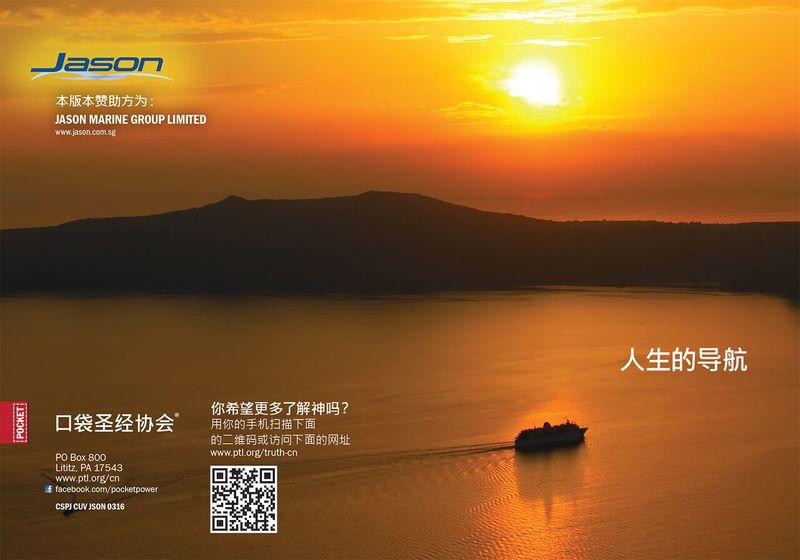 About this Gospel:
This Gospel of John, in Simplified Chinese, was designed in partnership with Jason Marine Group Limited.

Like all our Gospels of John, the booklet includes a plan of Salvation and a decision page. A QR code on the back provides a quick link to learn more about God.