Apollo 15 Man on The Moon Gospel of John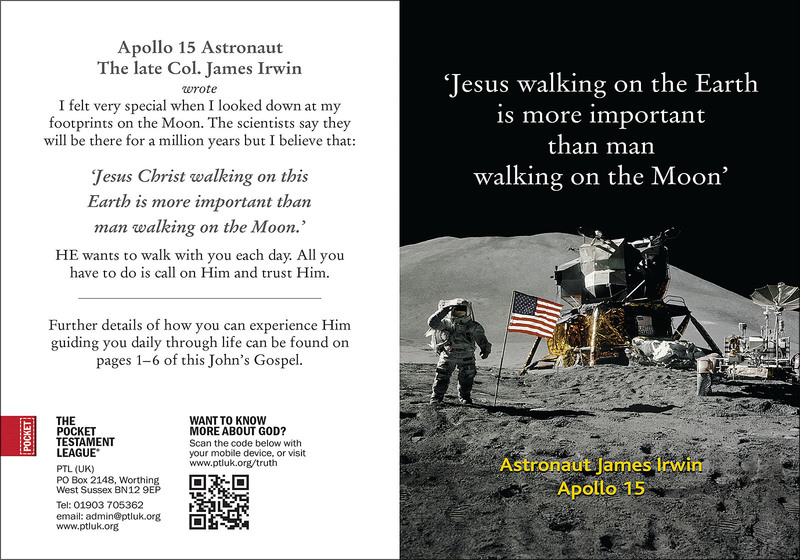 About this Gospel:
Apollo 15 Astronaut Col. James Irwin wrote "I felt very special when I looked down at my footprints on the Moon. The scientists say they
will be there for a million years but I believe that: Jesus Christ walking on this Earth is more important than man walking on the Moon." HE wants to walk with you each day. All you have to do is call on Him and trust Him.

Further details of how you can experience Him guiding you daily through life can be found on pages 1-6 of this Gospel written by John.